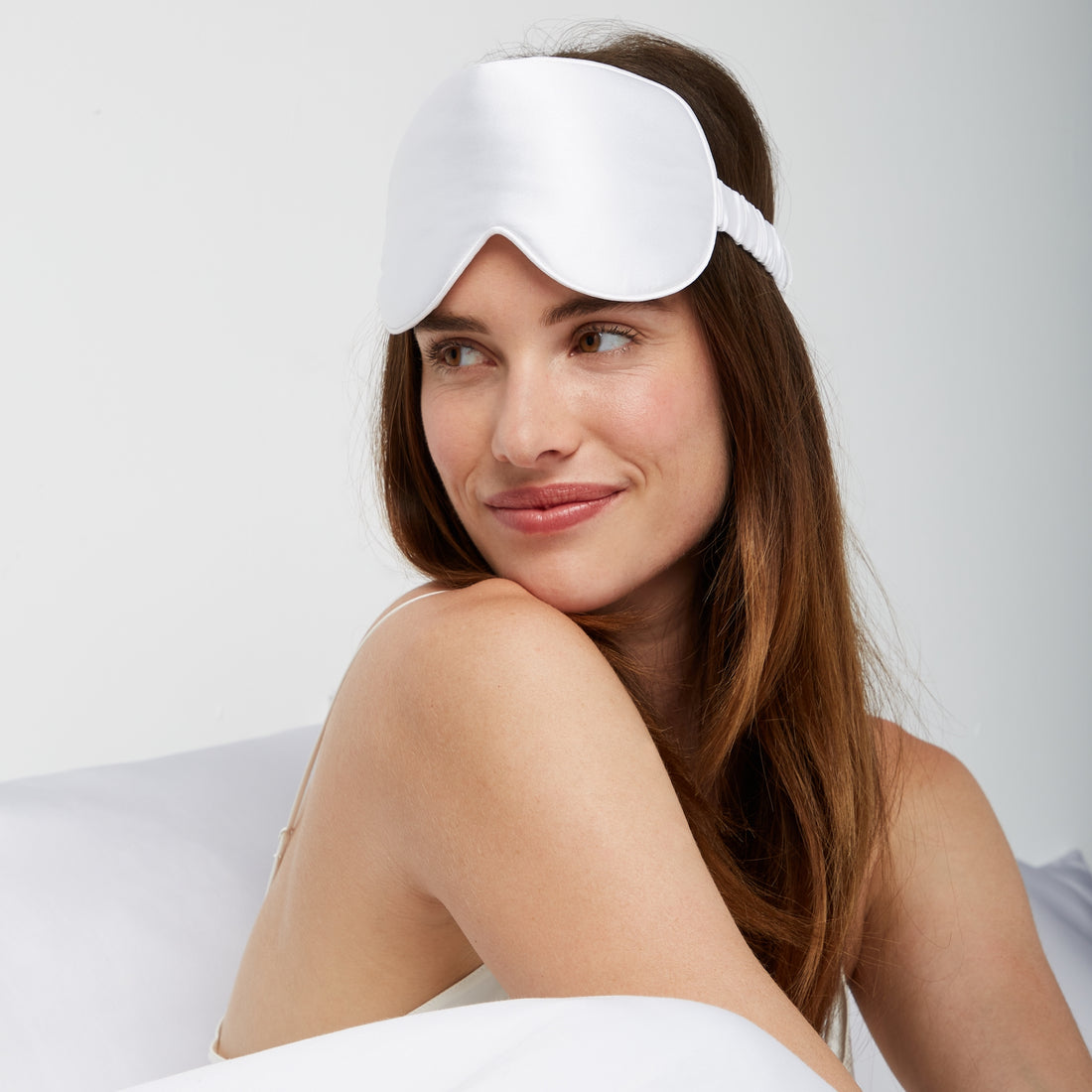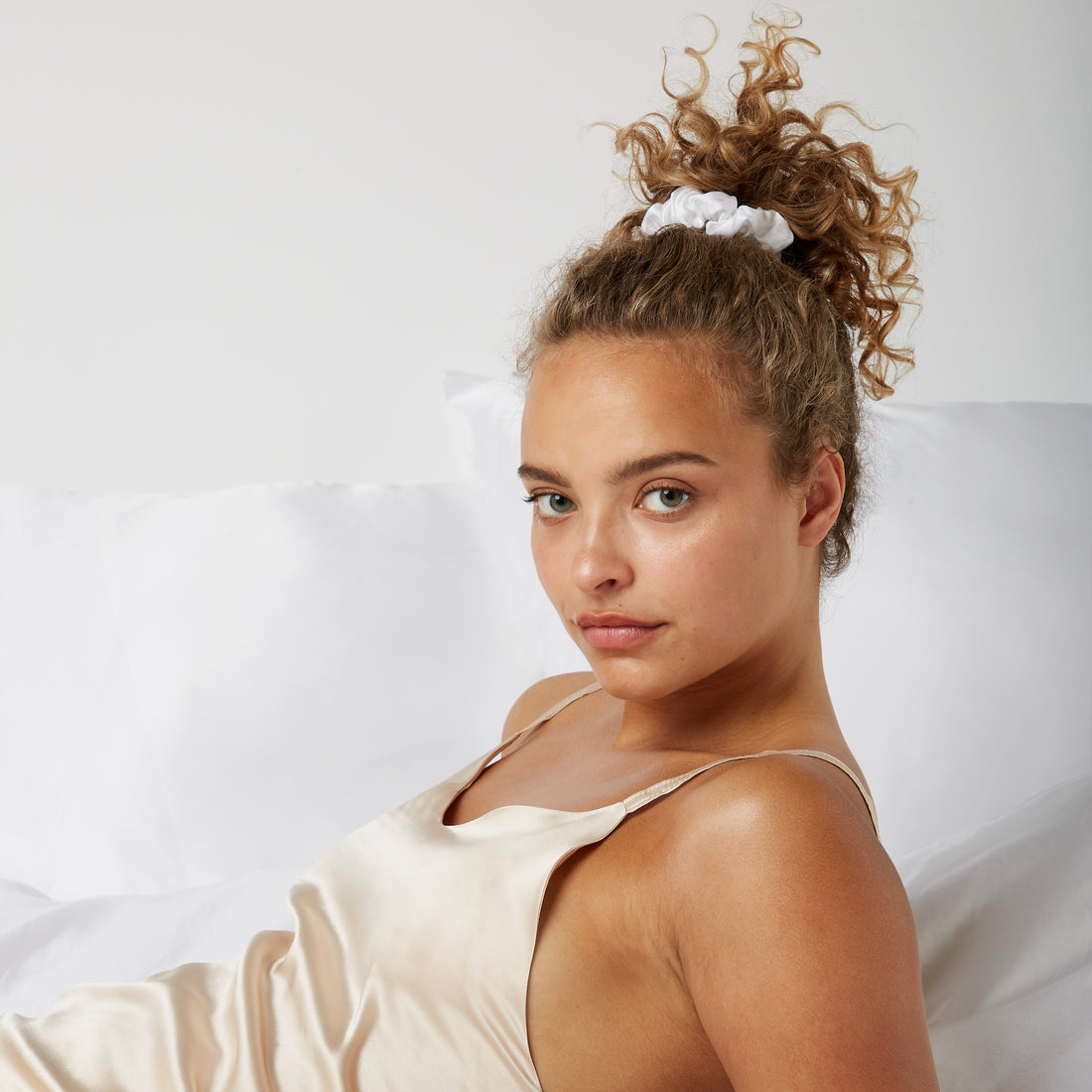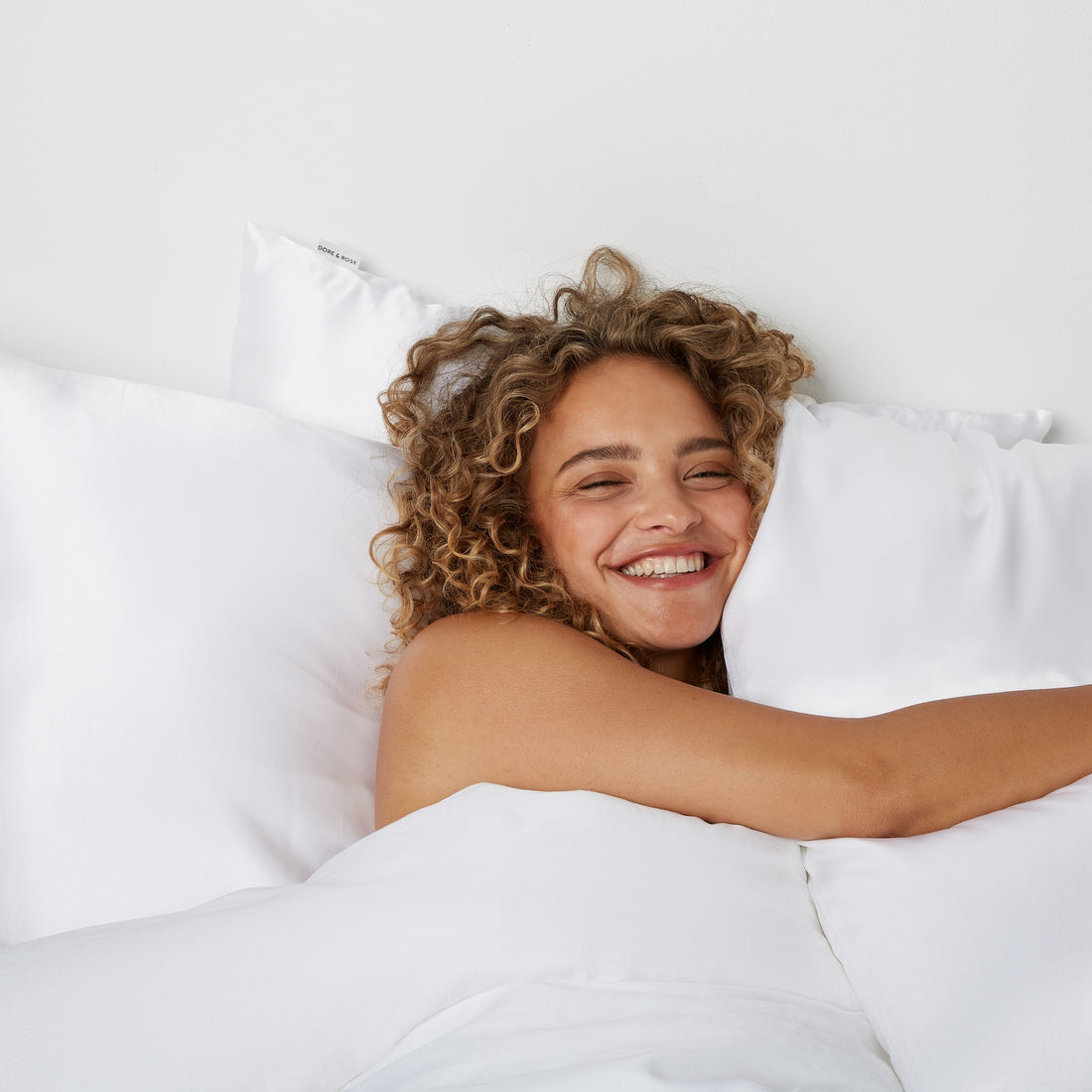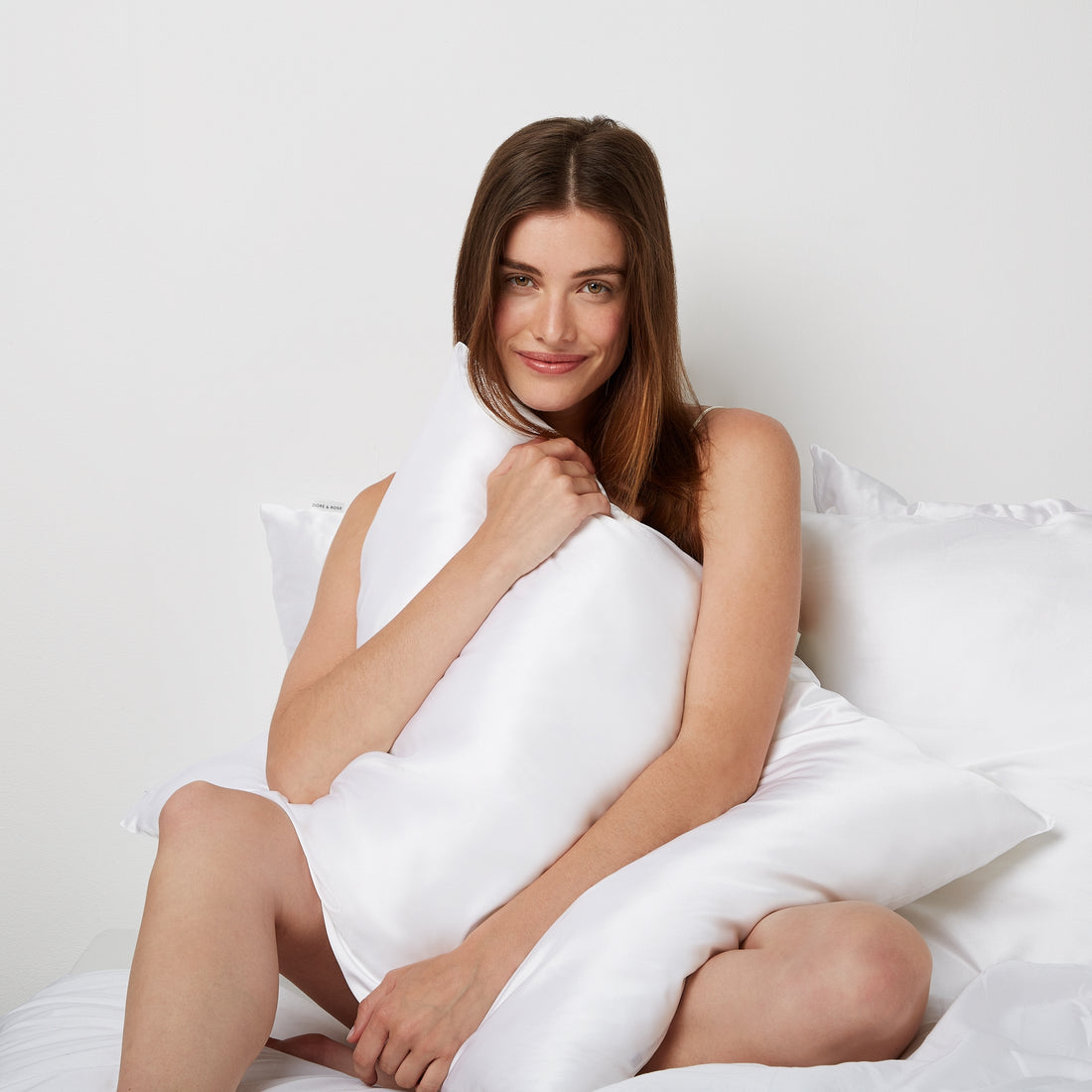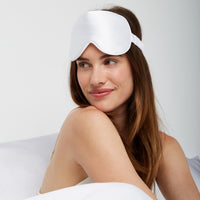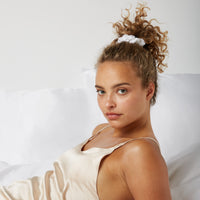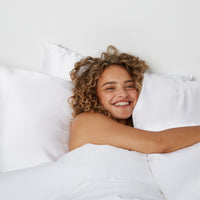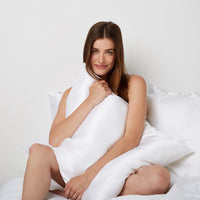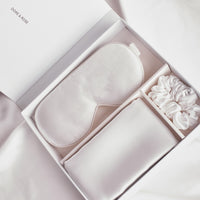 Anti-bacterial
Silvdadur® Technology
Skin Recovering™ Sleep Bundle

Save 12%
"Will never sleep on cotton again! It's super soft and so comfortable to lie on! Quality is outstanding and it really comes packed as a gift. Huge recommendation to all!" - Sascha
Only a few items left
Only a few items left
Ordered before 23:45 shipped the same day
Buy now, pay
later with Klarna
60-Nights Trial,
Easy Returns
Why 50.000+ others love it: 
The perfect sleep essentials for ultimate comfort with our 23 momme silk pillowcase, sleep mask, and hair scrunchie. Crafted from the finest mulberry silk and infused with natural silver ions, these luxuriously smooth items eliminate 99.7% of bacteria. Wake up to clear skin and healthy hair for a revitalizing night's sleep.
✓ Luxurious bedding feel
✓ Healthier skin while sleeping
✓ No hair breakage or hair loss
✓ Easy to take care of and suitable for all skin types
Treatment: Anti-bacterial silver ion treatment           
Fabric: 23 momme mulberry silk (highest quality silk)
Closure: Hidden zipper
Ethical certification: Oeko-Tex®
Animal tested: No
Added artificial chemicals: None

How to wash:
We always recommend using our washing bag and PH-neutral liquid wash detergent. Use the program delicate or hand wash at 30 degrees and don't spin dry (centrifuge). Air/hang dry and iron the pillowcase for a soft effect once dry.
Our packages will be shipped worldwide from our warehouse in Amsterdam, The Netherlands.

NL / BE: 
Free shipping on orders above €50,-
€4,95 shipping on orders below €50,-
Ordered before 23:45 = shipped the same day
Easy returns within 60 days.
REST OF EUROPE: 
Free shipping on orders above €70,-
€8,95 shipping on orders below €70,-
Delivery time: 2-4 business days 
Easy returns within 60 days.
REST OF THE WORLD
Free shipping on orders above €100,-
€19,95 shipping on orders below €50,-
Delivery time: 4-6 business days 
Easy returns within 60 days.
We know you're going to love our products,but understand you can't be sure now. That is why we offer a 60 night trial. If for any reason you're not loving your Dore & Rose silk pillowcase, even after 60 days, send it back for a full refund.
Side note: This is not applicable for other products than pillowcases.
Visa

Master

American express

Ideal

Paypal

Maestro

Klarna-pay-later

Apple pay

Google pay

Sofort

Bancontact

Shopify pay
Anti-bacterial
Silvdadur® Technology
Why others love Dore & Rose
Why others love Dore & Rose
Made by nature, backed by science.
These 23 momme, mulberry silk sleep essentials are treated with silvadur®, a natural process of incorporating silver ions into fabrics. This effectively eliminates bacteria providing a protective barrier against germs and reducing the risk of infections or skin irritations.
Skin recovering™ Results
Faye: 4 weeks with Dore & Rose
Love the pillowcase, sleeping mask and scrunch. My skin and hair look and feel amazing! So much better than cotton.
Maia: 2 weeks with Dore & Rose
Had i ordered this sooner, i would have experienced the wealth of this product. Heavenly great sleeping. A treat for my skin and hair. I highly recommend this!
Maryse: 7 weeks with Dore & Rose
I have always had struggles with my skin. I do not only sleep better but my skin has an amazing glow. I am amazed how much my skin has improved. Thank you!
Sophie: 2 weeks with Dore & Rose
The silk pillow case actually helped to improve the skin of my face, and I had quite an immediate effect. I'm very happy with it and I won't go back to cotton.
360° Skincare
Our sleep essentials do not only repel bacteria and reduce friction against the skin but also enhance the effectiveness of other skincare products by preventing moisture absorption. This unique feature allows for improved, effortless skincare benefits and optimal product performance.
From curious to confident